Passage 125
125 rue Blaes, 1000 Brussels
The biggest gallery in Brussels, with more than 1200 square metres of exhibition spread over four levels.
Practical Info
OPENING HOURS
Monday

closed
Tu, We, Th, Fr, Su

10am - 5:30pm
Saturday

10am - 6pm
CONTACT
125 rue Blaes, 1000 Brussels
Supplier to many prominent figures, our range of antiques and art pieces includes all styles and all prices.
We sell worldwide.
You can buy some of our art works on ProAntic
Le Passage
125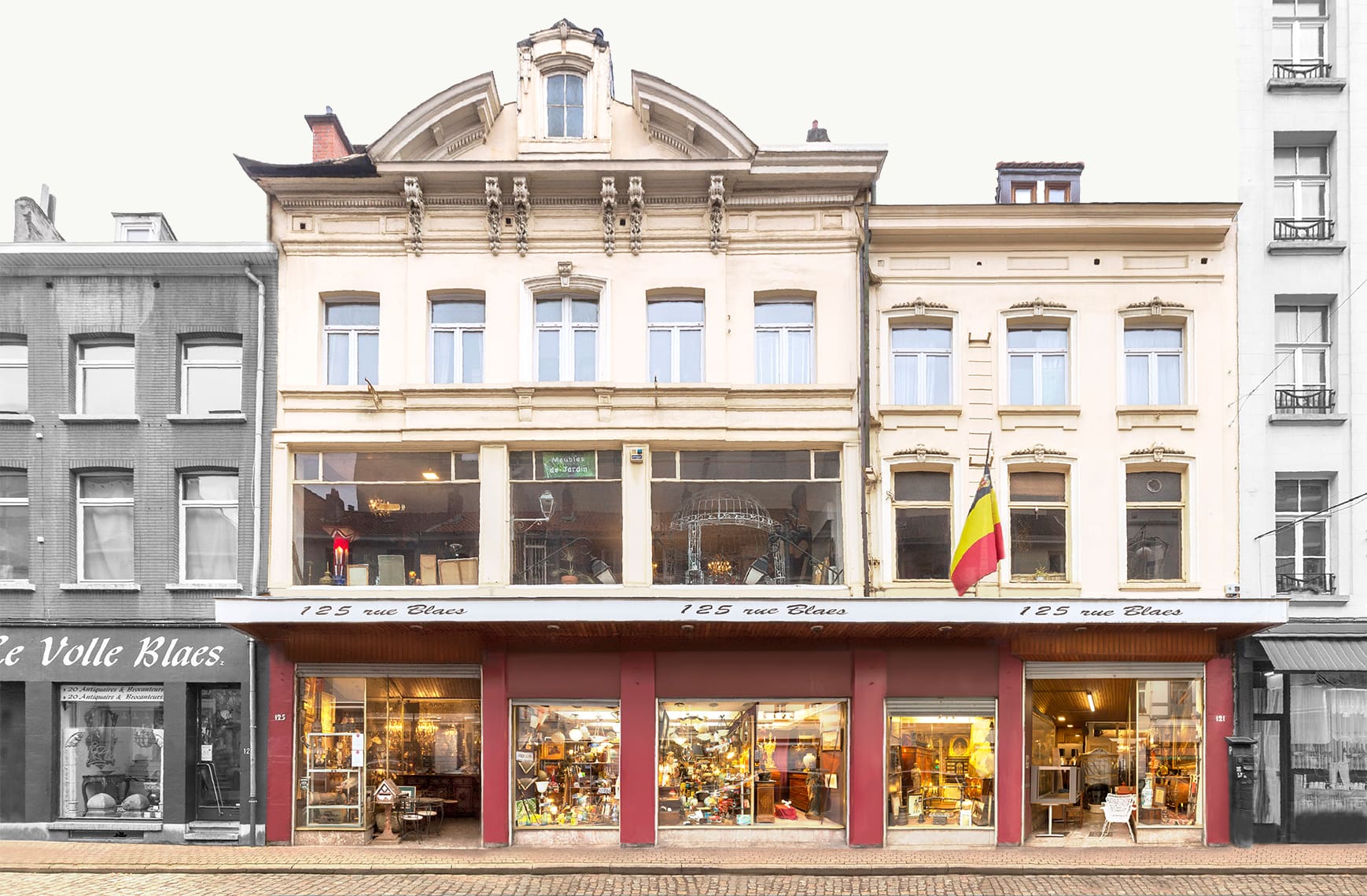 The building of Passage 125 as well as all houses ranging from numbers 121 to 133 in rue Blaes were built by the architect H.Beyaert, contemporary of Baron Haussmann.
This amazing 1,200 m2 building was originally a linen trade, then it became a Dutch protestant temple in 1918 and until the end of the Second World War, when it was taken over by a decorator who had gathered all buildings from 121 to 135 to trade in cloth and drapery.
All these buildings were then divided again between different owners and it was in 1995 that the building became an antique store.
Then, in 2000, it was bought by Jean Pierre Baonville, an expert in ancient weapons (12th to 19thcentury), thanks to whom it has acquired its current purpose.
Itinerary
125 rue Blaes, 1000 Brussels